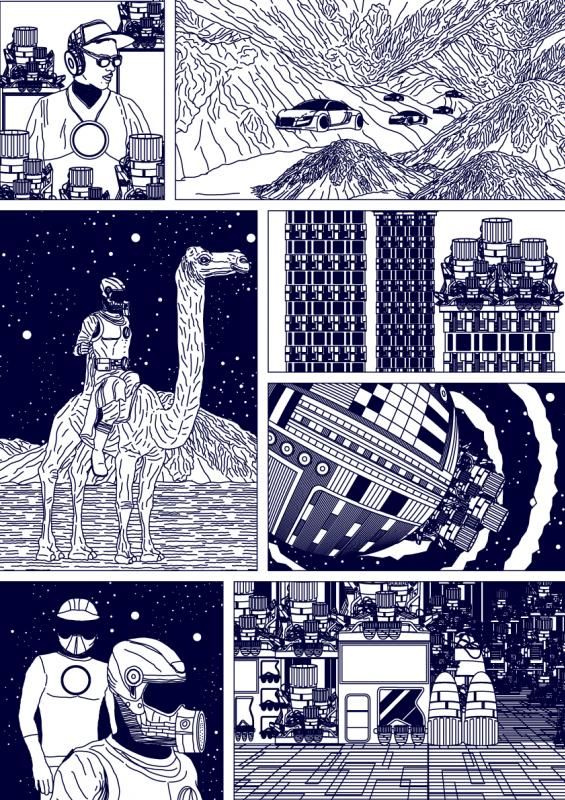 OCT 23rd // ALBUM RELEASE PARTY // 529 // Atlanta // DISTAL //Richard Devine // Ba-kuura // Wild Of Night
Test press for the #RetrogradeSpaceOpera on #Anarchostar is here.
Thanks to Mixmag Germany for the solid pre release review of Retrograde Space Opera. 


Atlanta producer/DJ Distal has revealed plans to release a conceptual album via his newly launched Anarchostar imprint, which will reportedly serve as a platform for an extensiveSpace Opera series set 3,000 years into the future. The XLR8R podcast alum's forthcoming Retrograde Space Opera LP will inaguarate the label and series, and is said to feature "various avant-garde space ballads" and "sound design compositions" in addition to more dancefloor-oriented tracks.

The record follows from Distal's 2012 debut full-length for Tectonic and a slew of hybrid bass 12"s in the years since. In designing the album's artwork, Distal reportedly teamed up with Argentinian illustrator Freshcore to elucidate the futuristic universe, inventing "everything from fashion trends, science, and pets to clubs and transportation."
Distal makes the type of gnarly bass music that we love here at Mixmag.
The Atlanta producer counts Bristol's Pinch as a major influence, releasing a couple of EPs on his Tectonic imprint as well as his debut album 'Civilization'.
His latest output has seen him included on Australia producer Galtier's 'Main10' EP with a remix of 'Chalice'.
As expected, this is a heavy slab of bass music with some wavey synths that'll send your head into a spin.